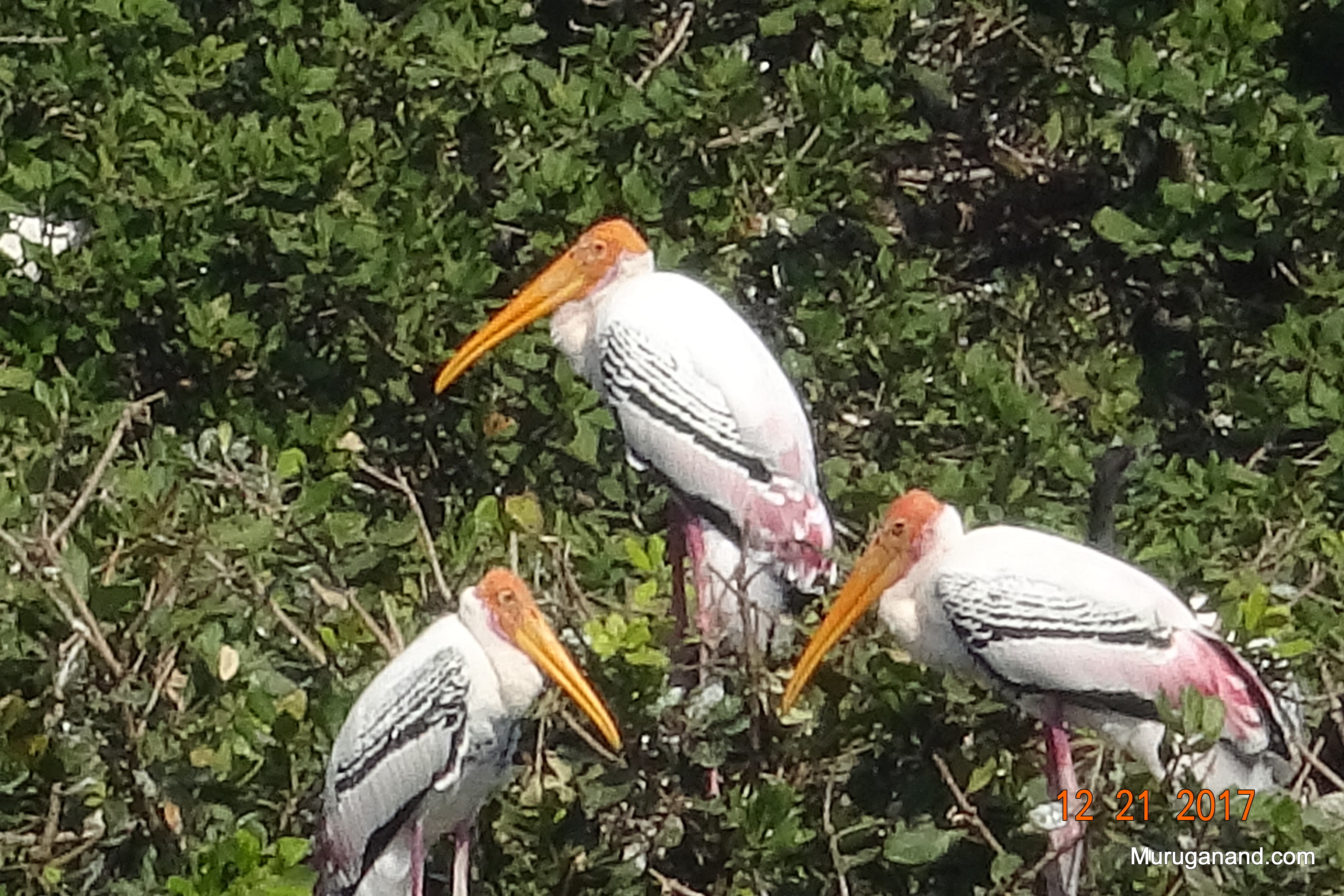 Tamilnadu-Vedanthangal (2017)
எத்தனை கோடி இன்பம் வைத்தாய் ! – எங்கள்
இறைவா! இறைவா! இறைவா!
– மகாகவி பாரதியார்
How many billions are the joys, Thou hast designed
O Lord, O Lord!
– Mahakavi Bharathiyar
– English translation by Sekkizhar Adi-p-podi T N Ramachandran
I always look for a successful trip to Vedanthangal whenever I visit Chennai. We lucked out this year. There were hundreds of birds. Thanks to the good amount of rain received by the area for the season. Lake was full and the hospitable Kadappa trees accommodated colonies after colonies of birds. We had a terrific guide. Anbu is an employee of bird sanctuary who helped us identify the bird species. He pointed out the best way to maximize the bird sightings. According to him the lake area of 74 acres is not sufficient to provide food for all 25000 birds, may be 5000 at the max. Being nesting season, birds need lot more fish, not only for themselves but also for their chicks. Therefore, 80% of adults (almost 20,000) go out in the early morning to catch fish or other prey at the outskirts of Vedanthangal, Madurantakam lake, nearby paddy fields and return to the sanctuary in the late evening. Birds have a mechanism to store and pull food for their chicks anytime they like. Anbu said Tamilnadu government provides accommodation for interested bird enthusiasts in their guest house. An overnight stay will help to watch the entire community of 25000 birds early in the morning and late evening (before and after the closure of the sanctuary). One needs to contact the forest range officer to book accommodation in advance. A cook may be available to prepare food for the party.
We are able to see pelicans (from Sri Lanka), painted stork (from Myanamar, Siberia), snake bird (from Bangladesh), grey heron (Kashmir valley), open billed stork (from Sri Lanka) and many others. It was interesting to spot owls, camouflaged in tree cavities !
Seasonal rain is a boon to birds as well as bird enthusiasts.