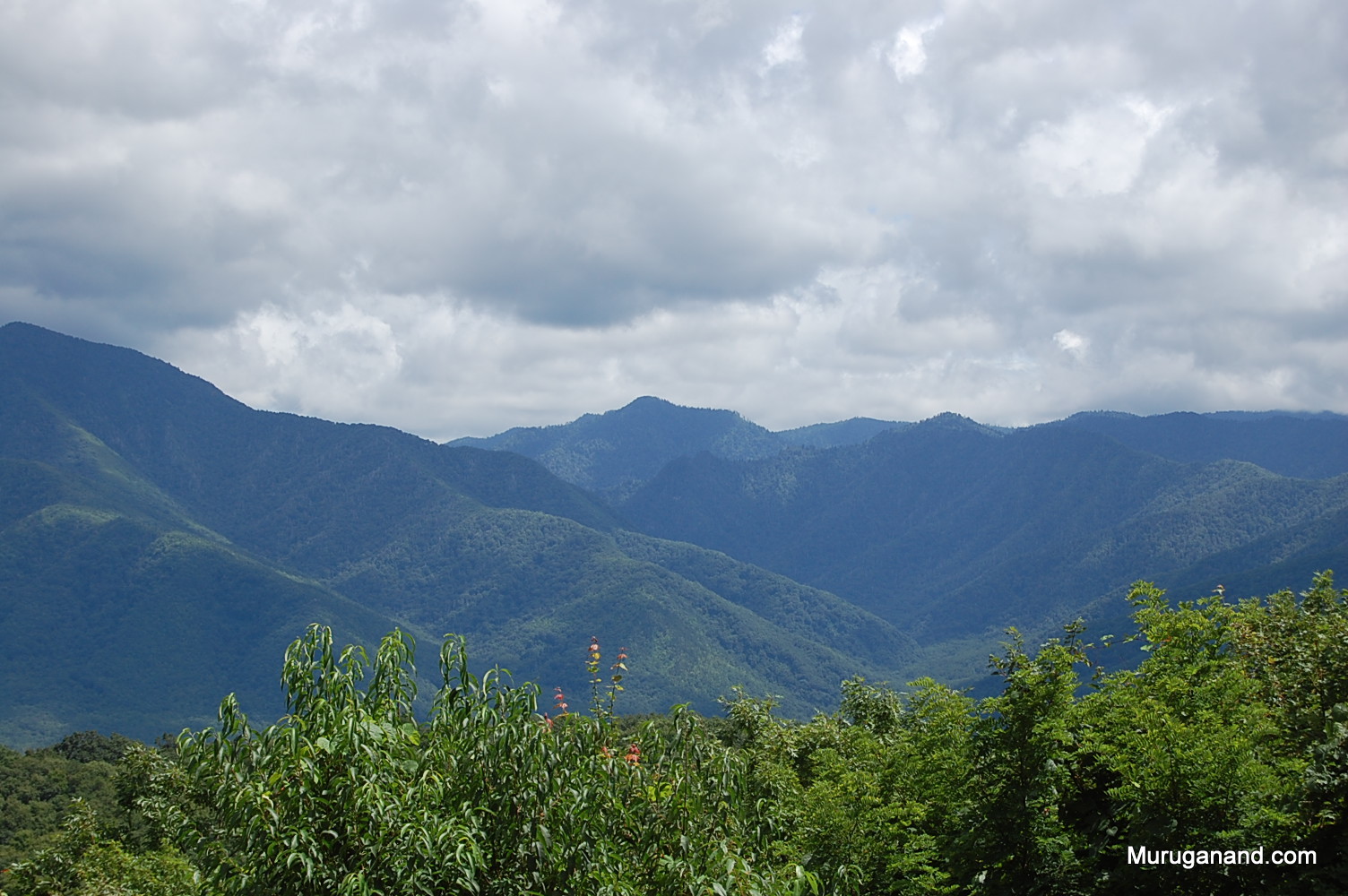 TN- Great Smoky Mountain National Park (2016)
Great Smoky Mountains is a national park, an international bio reserve and a world heritage site. All in one! The park runs 54 miles east to west and 15 miles north to south with an area of half a million acre. It is equally divided between the states of Tennessee and North Carolina. Last year a record number of 10 million people visited the park. It has an astonishing number of plants (1500 species), trees (100 species), birds (230 species), black bears(1500) and other species such as salamander (which outnumber many other animal species including bears and visiting humans). The mountain range is named "smoky" for its bluish vapor originating from water and organic compounds from plants. Visitors usually see the park by hiking (800 miles of trails) and/or driving along the scenic highway (400 miles). The elevation changes from 800 to 6643 ft (1.3 mile). The temperature and rain fall amounts vary significantly from the base to the peak, resulting in wide variation in plant species.
We went to the gateway town of Gatlinburg, Tennessee which is at an elevation of 1290 ft from mean sea level. Due to lack of time, we took a tram and ski lift to reach the overlook, Mt. Harrison at 3590 ft . At this elevation, we were able to see a good part of the mountain range and four peaks. Despite these efforts, we only scratched the surface of the Great Smokies in this short trip. We need lot more time, lot more driving and lot more hiking in the park to appreciate its true grandeur.
Pigeon Forge near Gatlinburg is an entertainment town for Smoky Mountain visitors. It has amusement parks and theaters of music and dinner shows. We attended a country music and a dinner show called Dixie Stampede. The owner of this theater is the local country music celebrity, Dolly Parton. Three singers from Blue grass and country music band, Mountain Rukus played their music before dinner. The dinner show entertained the audience with animals performing circus, horse riding stunts, comedy, music and dances. Last ten slides are devoted to this show