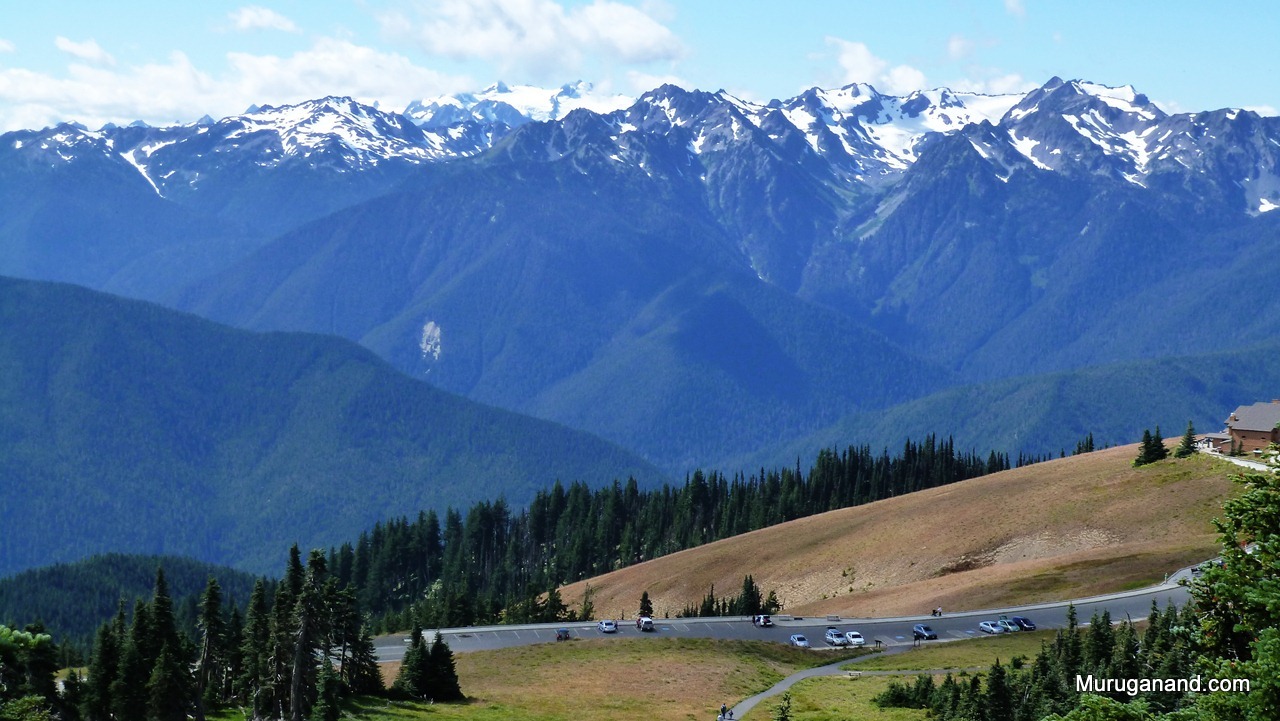 WA- Olympic National Park (2016)
Olympic National Park is 100 miles north west of Seattle. The area of the park is one million acre. It is four times larger than New York City and ten times bigger than Seattle. Three million people visited the park in 2015 (seventh rank). It is a three in one park. It has wilderness coastline, temperate rain forests and ragged mountains. The geology, snow, rain and coastline gave birth to many species of plants, trees, insects, birds and animals. For its biodiversity it has been chosen as an International Bio Reserve. For the magic played by the mountains with wind, water and temperature, the park has been chosen as a world heritage site.
Mt. Olympus is the tallest peak in the Olympic mountains at an elevation of 7965 ft (1.5 mile). The wind and moisture from the surrounding water dump as much as 44 ft of snow on the mountains. It is the source for 60 named glaciers and 11 river systems. The rain forests of Olympics receive record amount of rain fall (over 144 inches in an year) and they are home to some of the largest trees in the continental US. The coastline is 73 miles long and left undeveloped intentionally to preserve its wilderness.
Theodore Roosevelt made the park a National Monument in 1909 to protect the elk population from hunters. These elks are now known as Roosevelt Elk. His fifth cousin Franklin D Roosevelt made it a National park in 1938 to protect the trees from logging industry.
I took an all day bus tour from Seattle. The tour covered the view of mountains from Hurricane Ridge and a visit to Lake Crescent. We didn't cover the rain forest and coastline. One needs at least three days to see the entire park because of its size. If I had to do it again, I would stay in one of the lodges inside the park and maximize my time in the park. Travel to and from Seattle on the same day consumes too much time. During our return journey we took an interesting ferry ride back to Seattle for about 9 miles along with our vehicle.
Each slide in this presentation has explanatory notes if you're interested in further details. Photos taken from internet for further clarification are identified in the notes.