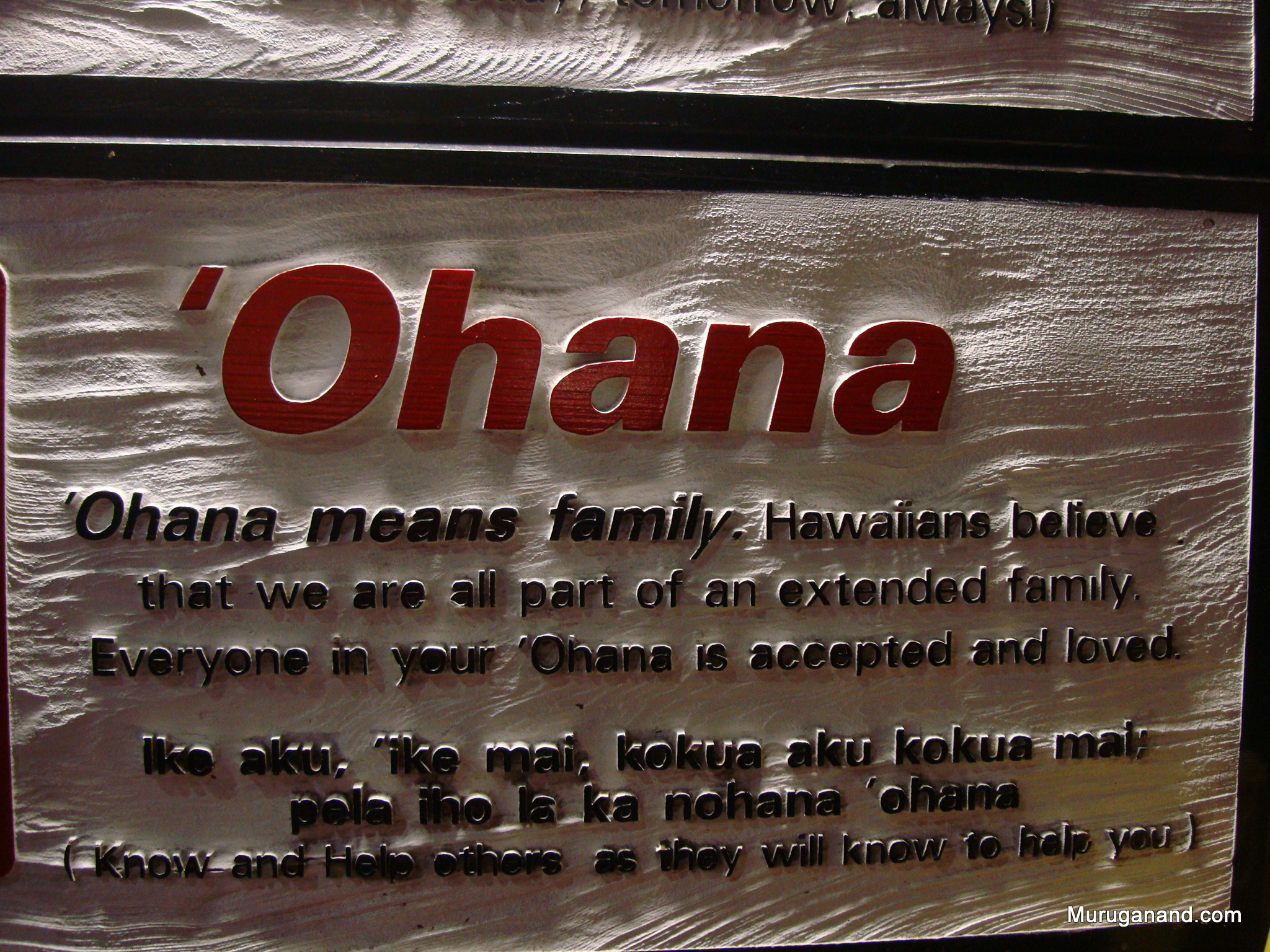 Hawaii (Dec 13-Dec 24, 2012)
We toured 4 out of 8 islands- O'ahu, Maui,Hawai'I and Kaua'i. The highlights are-
O'ahu:
· Honolulu and Waikiki are major towns
· Diamond Head, hike to see the extinct volcano is memorable with tunnel and view of the crater from the summit
· International Market- variety of shops;
· Pearl Harbor- Memorial (sunken ship USS Arizona by Japanese on Dec 7, 1941) indicates how dangerous world we live in; USS (Missouri) is intentionally kept to record the surrender of Japanese (Sept 2, 1945) and end of World War II
· We met Ruby, a 94 year old woman who survived the bomb attack on Hiroshima in a souvenir shop near International Market. I asked her what is the secret to her longevity. She said nothing special. She eats lots of vegetables and fruits; sleeps enough; always work. She also mentioned that her brother and sister live in California. Brother is 7 years younger and sister 4 year older (98).! Now I know the secret- it is all in the gene.
· Waikiki- Beach, hotels and harbor; busy area. Hawaiian village is worth a visit. Several state/city attractions are here.
Norwegian Ship:
· Cruise turned out to be a good idea; no need for air travel between islands and food is less of an issue; in fact Indian and international entries are available in almost all ships. We could manage time effectively through shore excursions (without the need for GPS and self driving ) and additional entertainment programs are available in the ship at night
· We enjoyed the hospitality of staff
· Shore excursions are well organized and cater to all different passenger interests (sports, nature, culture etc.)
Maui:
· Road to Hana is a 70 mile highway consisting of 620 curves and 59 bridges (many are one lane) which goes thru tropical rain forests, waterfalls, spectacular view of the ocean/water. National Geographic calls it Paradise Drive
· Rain Forests and Water Falls- Tropical trees and flowers in addition to waterfalls. Our guide, Glori, made it memorable.
Hawai'i:
· Hilo area- Rainbow Falls and Volcanoes-Active volcano Kilauea Caldera is part of the Hawai'I Volcanoes National Park. We saw the steamy volcano during the daytime in the excursion; we also saw lava flow at a different location while sailing on the ship at nighttime (look for two dark photos with fiery spots indicating flow of lava from the volcano top to bottom (sea)).
· Kona area-Snorkeling- there is a special area where the excursion takes you to see coral reef, several varieties of fish and other sea creatures. We saw whales (mother and
baby), dolphins, and a manta ray. It is a common sight for birds to catch needle fish which swim close to the surface of the water.
· Kona coffee is famous; also Kona brewery (Factory tour is available)
Kaua'i:
· Waimea Canyon- described as "Grand Canyon of the Pacific." It is 300 feet deep; Alalka'I Swamp receives 500 in of rain per year. We had a great guide,Won who impressed us that we should all visit the Hindu Monastery.
· LuAu Kalamaku- A feast and dance show. The show is like a Broadway play and the theme is Hawaiian. It is a must for everyone visiting Hawaii.
· Kauai's Hindu Monastery- It is a 400 acre Adheenam for resident monks to study and practice Saiva Siddhantha. Nataraja, Ganesha, Murugan and Dakshina Murthy are the deities. A giant sphatikam lingam is on site. It is currently in Kadavul Temple and will be moved to a new temple under construction, "Iraivan Temple". This temple is entirely built by hand with sculptors from Tamilnadu and granites from Bangalore. No machine will be used. The chief architect is late Prof. Ganapathy Sthapathi. Two dozen resident monks do research in Saiva Siddhantha.Each monk stay in a stone hut which has no water or electricity. The place is a true monastery even for the beautiful Kaua'i. This is the brain child of Satguru Subramuniyaswami who translated Tirukkural in English and initiated the translation of Tirumanthiram. Both are in their websites. There are Tamil verses such as Om, Om Namasivaya, 'Siva Siva' inscribed on the temple walls. A giant Tiruvalluvar statue is prominently displayed. The monks have Tamil names such as Palanisamy. Thanks to Satguru Yogaswami of Sri Lanka for converting the ballet dancer of San Francisco into Satguru Subramuniyaswami so that he can propagate Saiva Siddhantha and Tamil to the West. Website: www.himalayanacademy.com. Hinduism Today magazine is published;Tirumanthiram is available on their web site. If you enroll, one Tirukkural chapter with beautiful English translation will be sent everyday to your e-mail. Per Satguru, he wants to lift the veil between this world and the other in this Monastery. I think, the serene atmosphere is doing precisely what the founder wanted to accomplish. The monastery is continually looking for money to complete the Iraivan temple. If anyone is interested, you can contact the monastery. Videos on Hindu temple construction are available at the book store. Several books were published by Monastery. Contact book store.
· Na'Pali Coast- The soaring cliffs or cathedrals can be seen from the ship/boat only. Trails are rugged.
O'ahu:
· Dole Plantation- Plantation and Gardens are visual delight.
· Polynesian Cultural Center- An educational theme park to demonstrate crafts and dancing of Tongan, Hawaiian, Samoan,Tahitian,Fijian,Maori and Marquesan. Very enjoyable.
· Byodo-In Temple- Buddhist Temple modeled after a 900 yr old temple in Japan. Serene atmosphere. Black swans can be found!
· Cousin Kevin (CK) was our Guide. CK is unforgettable. His knowledge, inter-personal skills and sense of humor made us like Hawaii more.