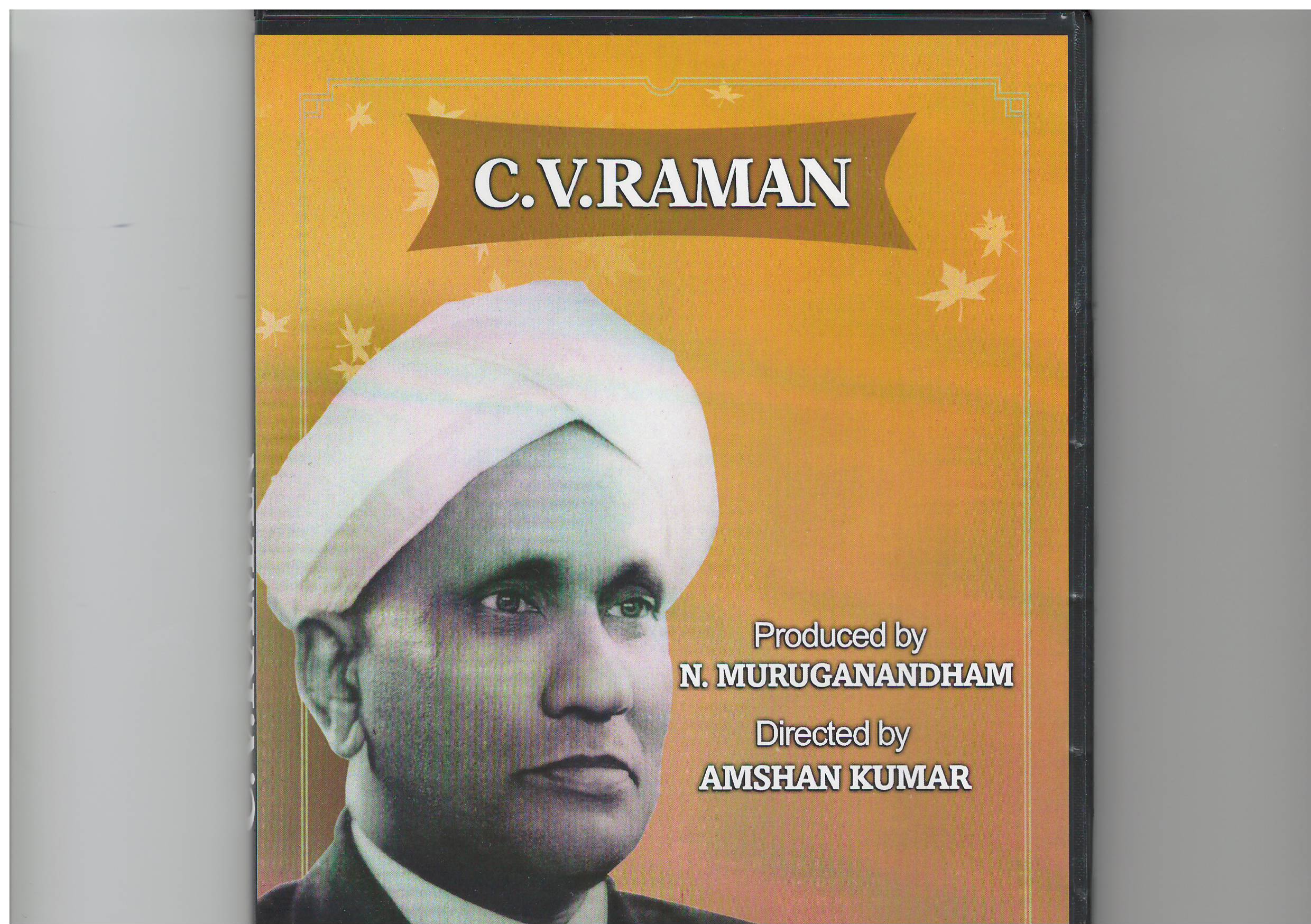 C.V.Raman (USA/English)- (Feb. 10, 2019)
C.V. Raman (1888-1970)
The documentary is a tribute to C V Raman and his leadership in science in India. He has motivated many students to pursue a career in science. This documentary is also a tribute to such teachers in India.
C.V.Raman was the first Asian scientist to win the Nobel prize in Physics in 1930 for his discovery "The Raman Effect". Born in 1888 in Thiruvanaikkaval in South India, he developed a strong passion for science quite early in life. After completing his studies, he joined the Assistant Accountant General in Calcutta. However seizing upon an opportunity, he gave up his lucrative government job to pursue research in Science. For nearly six decades, relentlessly worked on a variety of subjects- from acoustics of musical instruments to the pioneering study of light scattering, color, vision and crystal.He was responsible for the establishment of many institutions to foster the spirit of science and for encouraging several outstanding students in the study of science. The Raman Effect continues to find applications in several fields of science from biology to nano-technology. Raman died in 1970 at the age of 82. The documentary portrays the life and career of C.V.Raman. Place of his origin and places of his work are captured in this film. Eminent scientists M.S.Swaminathan, C.N.R.Rao and A.Jayaraman and Vice Chancellor M.Chakrabarthy recall their association with C.V.Raman.
C.V.Raman: English (35 min.)
Release Year: 2006
Camera: P.S.Dharan and Seenu
Music:Sadhanandam
Editing: S.Gautam
Produced by: N.Muruganandam (New Jersey)
Directed by: Amshan Kumar
Acknowledgments:
To my late wife Saradambal Muruganandam for her help with the documentary.
To Dr.A.Jayaraman (USA), the former student of CVR for his guidance with the documentary.