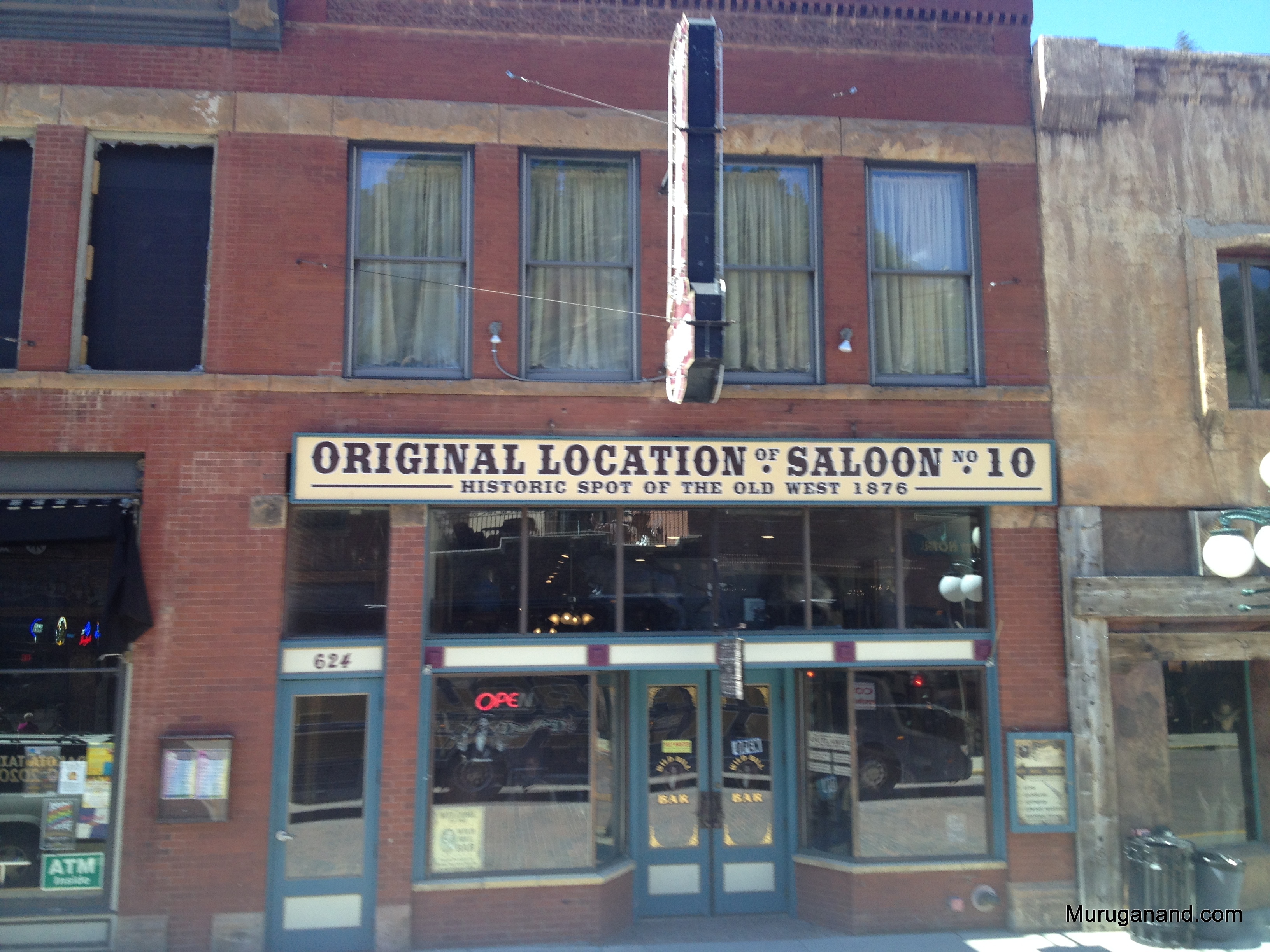 Deadwood is a city in South Dakota. It is designated as a National Historic Landmark. It has become an icon of wild west. It lies in a canyon formed by Whitewood creek in the Black Hills and its area is rather small, 4 square miles. The city was founded in 1876 when gold was struck. The gold mined from the Lead- Deadwood area was estimated to be $800 million. Native Indians inhabited Deadwood gulch before the discovery of gold. But white men rushed to this place when gold was found. Then the town grew with businesses, bars, gambling parlors, brothels and fast guns to become a sin city. Gambling was legalized.
Lawlessness was once a norm. There are stories about crime and punishment in Deadwood. If you kill a person, you will be fined $20. If you kill a horse or a celebrity, you will be hanged.
Wild Bill Hickok was a celebrity in 1876. He was known for his marksmanship. His style of shooting a man was considered a class by itself. He was a poker player and he was shot while playing the game. The cards he held at that time is known as "dead man's hand" in poker dictionary. Calamity Jane was a woman gun fighter of fame. Romance between them is still being debated in literature and TV series across the world. Both are buried in Mt. Moriah cemetery, up in the hills of Deadwood.
Things have changed for the better. Law and order is the new norm and no wonder Deadwood has become the county seat of Lawrence County. However, to promote tourism, the city is designed to look like the wild west of the past. It is interesting to walk through the streets and reminded of Clint Eastwood movies.
Tatanka is at the outskirts of Deadwood. It is famous for a bison museum and Native Indian museum. At the front, there is a group of sculpture containing 17 bisons, Indians and cowboys. It is owned by Kevin Costener who made the western classic, Dances with Wolves (1990). As in the film, the museum depicts Native Indians as cultured people and not as savages. Tatanka (our relative) museum goes into the details of bison and its reverence to Native Indian society.
I enjoyed the city tour especially the narration of our guide who happened to be the cousin of Costener. Dr.Pal Sundaram returned home with a victory- he beat the one arm bandit (slot machine) at a local casino.